Get Started
This course is currently closed
An introduction from the course tutor, Rinat Sherzer
Learn the Design Thinking process from inception to validation. Understand users, uncover insights, prototype & test.
Design Thinking is the leading discipline in the field of innovation.
In this masterclass, we will embark on a journey and discover new opportunities for innovation led by Rinat Sherzer, founder of Of Course Global, a purpose-driven innovation consultancy.
We'll go through the entire Design Thinking process from inception to validation.
It's a process of crafting solutions while using creative problem-solving techniques. And is used by the most groundbreaking companies out there such as Apple, Capital One, and Airbnb.
It wisely navigates between wild big ideas and actionable steps.
Design Thinking is a process that not only allows you to create a validated solution but also gets you to know your users at a deep level and solve problems that really matter.
Design Thinking widely been adopted by UX Designers, product owners, entrepreneurs, and social entrepreneurs around the world.
We live in a saturated world of products and services. A world with many short term solutions that fail to benefit our society and environment. Wouldn't you like to create the next big game-changing idea?
By the end of this masterclass, you will have deeply understood your target audience, uncovered surprising insights, come up with many exciting ideas and then prototyped and tested the chosen idea with real users.
Over the past 12 years, Rinat has helped thousands of people sharpen their creative skills and build purpose-driven solutions.
From managers in Fortune 500 companies such as Microsoft, Capital One and Pfizer to students in acclaimed universities such as Cornell, Parsons and Columbia University all the way to emerging entrepreneurs working on their first venture.
She helped startups grow into multi-million worth companies and designed strategies for global peace movements all by using the tools taught in this masterclass.
In this masterclass, you will learn the ins and outs of purpose-driven innovation through the Design Thinking process. You will learn from real case studies and top creative tools out there.
It's going to be a hands-on experience!
You will be encouraged to step out of your comfort zone, a lot! It's going to be messy, eye-opening, and fun!
So if value-driven solutions, collaboration, and creative thinking speak to you, this Design Thinking, Creativity & Innovation masterclass is for you!
Anyone Interested in Innovation, Creativity & Purpose Driven Solutions:
Consultants & Strategic Planners
Insight Professionals
Market Researchers
User Researchers
Innovation Leaders
Product Owners and Managers
UX Designers
Entrepreneurs & Social Entrepreneurs
By the end of this course workshop, you will be familiar with the core Design Thinking principles and be able to apply them to your own innovation challenges
1. Learn the entire Design Thinking process by working on your own challenge, from inception to validation
2. Practice diverse tools that will enhance your creativity and innovation skills
3. Deeply understand your target audience through various research methodologies
4. Uncover surprising insights
5. Learn to reframe problems into opportunities
6. Create a Point of View on the challenge that will set you up for an innovative solution
7. Build capacity for brainstorming and ideation
8. Craft a prototype for a chosen solution and test with real users
What is the course format?
This course comprises two elements:
on-demand learning with video lessons, handbook, course forums and tutor-led drop-in sessions
a series of live 2-hour training workshops over 3 conscutive weeks
Enrol in just the on-demand course or enrol in both elements
On-Demand Learning
48 video-based lessons covering the 5 Design Thinking phases: Discover, Define, Ideate, Prototype & Test
The Masterclass Handbook
On-going support through course discussion forums
12 months' access all video lessons, course forums and drop-in sessions
Live Training Workshops
3 two-hour workshops on consecutive days: Tues 10th,  17th & 24th November @ 12pm -2pm EST / 5pm - 7pm UK / 6pm - 8pm CET.
Up to 8 live drop-in sessions led by the course tutor.
Founder, Of Course Global
Rinat Sherzer (Top 40 Women Keynote Speakers according to Real Leaders Magazine), is a New York-based social entrepreneur, an educator, and a public speaker.
She's the founder of Of Course Global, a purpose-driven innovation consultancy.
Among their clients are Fortune 500 companies such as: Capital One, Pfizer & Microsoft.
In over 12 years of experience in the field of Design Thinking & Innovation, she has helped startups grow into multi-million dollar companies and designed strategies for global peace movements.
Rinat has lectured on Design Thinking & Social Innovation in acclaimed Universities such as Harvard, Cornell, Columbia, NYU, University of Pennsylvania, Cooper Union, College for Creative Studies.
She is an Adjunct Professor at Parsons School of Design and mentors entrepreneurs from all over the world, helping them bring their ideas into fruition.
Rinat's focus is in creating a society with equal rights and opportunities for all.
You can see more about her research and work in her TED Talk: The Bloody Taboo With The Power To Change The World.
Rinat holds a Bachelor's degree in Biotechnology Engineering from Ben-Gurion University, Israel and an MFA in Design for Social Innovation from SVA, NY.
Feedback from Previous Students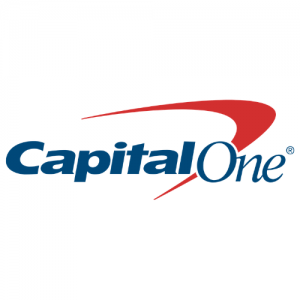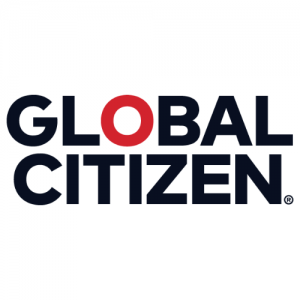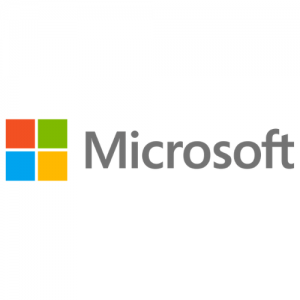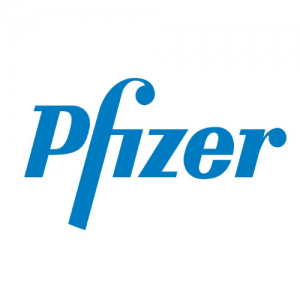 Are there any course requirements? 
This course has no prerequisites: just curiosity, openness and willingness to step out of your comfort zone
Along with your computer, you will need a notebook, sticky notes and a marker
Frequently Asked Questions
Anyone who wants to build skills and confidence in Design Thinking:  researchers, product managers, designers, consultants, innovators - anyone!
The live workshops have not yet been scheduled for 2021. Please register your interest using the form below, and we'll let you know once the dates have been finalised. 
The On-Demand Course cost is GBP£295 / USD$375 / EUR€325. 
The Combined On-Demand & Live Course is GBP£549 / USD$719 / EUR€609.
VAT may apply on top of these costs to students based in the EU. 
Yes, we offer discounts of 20% if there are several participants from the same organisation.
Please contact us using the form below and we will arrange the registrations at the discounted rate.
The course is being led by Rinat Sherzer of Of Course Global.  
The course is curated and hosted by Insight Platforms, which is a trading name of What Next Strategy & Planning Ltd.
Please use the form below to send an enquiry.
Enquire about this Course
Please use this form if you have any questions, or if you would ilke to book multiple participants from the same organisation.
By submitting an enquiry, you agree to share your information with Insight Platforms (see Privacy Policy here) and Of Course Global (see Privacy Policy here).
Ratings and Reviews